Midnight Specials is a 3 piece band specialising in fun and the classic hits from past to present. We focus on crowd pleasers, dance music and instantly recognisable classics. The lineup is bass, guitar & drums with vocals and 3-part harmonies. Perfect for your next party, company dinner or celebration!
We also have some feature shows that can be used during the night, or even as a theme for your next function!
In addition to the Midnight Specials 3-piece show (popular hits from past to present), we can offer:
Midnight Specials featuring Adelaide's own Graham Cornes for rock classics and plenty of fun
Or with additional keyboards and sax, The Creedence Revival - all the big hits from Creedence Clearwataer Revival
Also with additional keyboards, the Oz Rock Show with all Australian hits
shows
Here are some of our upcoming public shows:
SORRY - all shows are cancelled until further notice due to venue closures!
Fri 13 March 2020 - Finn McCool's, Norwood Hotel
Sat 18 April 2020 - Finn McCool's, Norwood Hotel
Fri 22 May 2020 - Finn McCool's, Norwood Hotel
Sat 29 Aug 2020 - Tonsley Hotel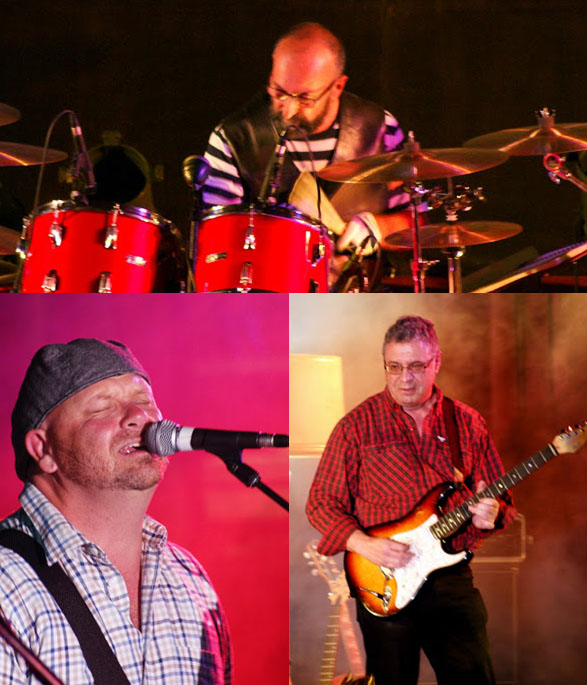 video
Midnight Specials play "Midnight Special"

Instrumental "Pipeline"

with Adelaide icon Graham Cornes: "Honky Tonk Women"

Check out our song lists to see what we do!
For bookings, contact Rob on 0404 480 441, or send an email to Midnight Specials here: midnight@adelaideband.com